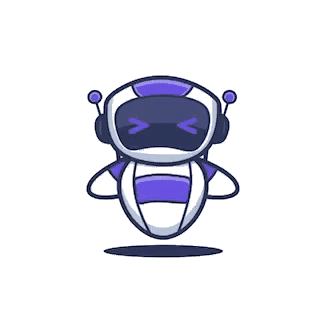 LeadStal Email Finder
Hey there, ever wished you could find emails with just a single click, whether it's from a website or a company? Well, that's exactly what LeadStal Email Finder lets you do! This amazing tool takes the hard work out of searching for valid emails and lets you store them in a neat CSV and Ms. Excel file.
Now, let's chat about how you can use this awesome email finder website. Trust me, it's a breeze. You simply type in the domain name of the website you're interested in (like leadstal.com), and then you hit that "Find Emails" button. Within seconds, you'll have a whole bunch of contact emails that belong to that domain.
But here's the real question: why should LeadStal's email address finder be your go-to choice? Well, first off, it's hands down one of the best email finder tools around, and it's designed to be super user-friendly. And guess what? You don't need to worry about installing anything on your device to make it work. It's a hassle-free way to uncover email addresses.
But here's the icing on the cake. This smart software isn't just about websites – it's a gem for being your email finder. Imagine this scenario: you have a person's name and the domain of their company. With LeadStal, you can use this information to track down your very own personal email address. Just like the way it works for websites, it's top-notch at finding those personal email addresses you're after.
Oh, and one more thing, I've got something you're on the lookout for woven right into the content:
Looking to find email addresses for free? You're in the right place.
Need to hunt down email accounts? Let LeadStal lend a hand.
On the hunt to find email addresses? Your search ends here.
So, in a nutshell, LeadStal Email Finder is your ticket to hassle-free email searching. Give it a spin and wave goodbye to all that email-hunting stress!
Frequently Asked Questions
Curious about LeadStal's Domain Email Finder?

Discover the ultimate solution for locating genuine email addresses precisely when you're in pursuit of contact details for a website or company. Imagine this scenario: you're all set to establish contact with a website or business. Just input their web address (like www.Leadstal.com), and like magic, our email finder springs into action. It unearths the authentic, verified email address associated with the specific company you're targeting. From there, you've got a direct avenue to connect via email. And to put any doubts to rest, rest assured that every email address we provide is verified, valid, and primed for engagement.
Will the email addresses we obtain be verified?

We take care of the legwork to verify the email addresses for your ease. Rest assured, the email addresses you discover through our email finder will be both valid and easily accessible.
What's the cost of using the LeadStal Domain Email Finder?

Great news! Our single-domain email finder entry comes at no cost to you and is incredibly user-friendly. We've kept it simple for your convenience, ensuring that anyone can use it to their advantage.
How can I locate the "Email Finder" feature?

When you land on our website (LeadStal.com), just scroll down to the bottom. On the right-hand side, you'll spot the "Solutions" section. Click on that, and you'll find the "Email Finder" option right underneath. A quick click, and you're all set to dive right in!
What information is required when searching?

You only need to provide the website of the company you intend to get in touch with. Simply input the web address of the specific company, and our system will swiftly deliver the verified email address associated with it. It's a seamless process that ensures you have the right contact information at your fingertips.
What happens if the email address isn't verified?

Rest assured, we exclusively display email addresses that are both valid and verified. If a company's website doesn't have a verified email address or if the provided email address isn't verified, our platform won't present it to you. Your experience with us guarantees access to only verified and valid email addresses.
What's the limit for verifying email addresses in one go?

When using our single-entry domain email finder, you can search for one email address at a time. If you wish to verify multiple addresses, you'll need to consider upgrading to our paid multiple-entry domain email finder. This upgrade will grant you the capability to check multiple email addresses in a single run.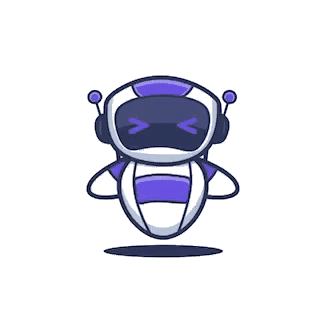 LeadStal Email Finder finds emails with a single click from any website or company! With the help of this powerful email finder tool, you can easily search for any valid email and export them in a CSV file.
How to use this website email finder? Simple: Just enter your target domain name (like leadstal.com) and press the "Find Emails" button. You will get all contact emails related to that domain.
Why should you use LeadStal email address finder? It's the best email finder tool & easy to use. No need to install anything on your device to find any email addresses.
You can also use this software as a personal email finder by name. You can Input anyone's name and their company's domain to find their personal email address under their company. Like website email finder, It's is also the best personal email finder software, who gives the maximum possibility to find personal email addresses.
Frequently Asked Questions
What details should I place to find an email address?

You will need to place the full name and company/domain name to get the email address where you can contact that person who you're looking for. Once you open our website then you will see _______ and you will have to click there and then you will see another page where you have to write the "first name" & the "last name" of the person you're searching for and then write the name of the domain/company where that person works and you will find out their email address of that specific person and you're good to go!
How much is the authenticity that you will provide a valid email address?

We guarantee 100% authenticity regarding the email addresses which are found in our website. We always show the valid and reachable email addresses to our users for their convenience.
What plans/schemes do you offer?

We offer both single and multiple searches. We have made the single entry searches free for our users for them to try out our service and see if they like it or not. IF a user likes our service and wants to upgrade then we are providing them a better and premium service in exchange for a minimal fee. In the paid plan, the user can search for multiple email addresses.
What is the difference between "Single entry email finder" and "Multiple entry email finder?

In the "Single entry email finder" you will get to find only one email address and it is free of charge. In the "Multiple email finder" you will be able to search for bulk email addresses, we also have an option for you to upload your own database to make things easier but the file has to be converted to a .csv file in order to get uploaded to our site. You can also "export" the search results to save it for later for you to use in the future.
How much should I pay?

We have made our "single entry email finder" free of charge in order to make our users happy. Our "multiple entry email finder" is an upgraded version with even more improved and optimized options and that's why we are charging a minimal fee of _____ for our users to have a valuable experience.
What if I don't find any outcome of the search?

If you don't find an outcome after searching then it means that the email address does not exist or has not been verified or invalid. We only show the valid and reachable email addresses to our user for their ease.
How legitimate is your database?

Our tool runs live checks on the database and we only show the database which are authentic and useful. We also ensure that the database is up-to-date and our users are not facing any dispute from our end.